Dental Fillings & Bonding
What is the process of getting Dental Fillings like at Integrative Dental Care?
At Integrative Dental Care, we prioritize your health, which is why we no longer use the traditional mercury (silver) fillings. Our doctors use tooth-colored resin, BPA-free fillings, which are not only highly aesthetic, but also more conservative and stronger for your teeth.
What is Dental Bonding?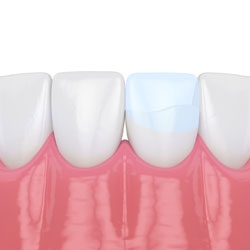 Bonding is a conservative way to repair teeth that are slightly chipped, spaced, or discolored.
A white filling is placed onto your tooth to improve its appearance. The filling "bonds" with your teeth. Because it comes in a variety of tooth-colored shades, it closely matches the appearance of your natural teeth.