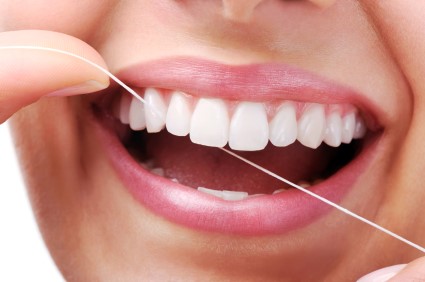 Like many of you who on August 2, 2016 read the New York Times Article "Feeling Guilty About Flossing? Maybe There's No Need," we were in shock at the claim that flossing was not necessary for dental health. Our team at Wortzel Integrative Dental Care examined the article closely, and we are excited to share our thoughts on it, as well as explain how our computerized Dental Fitness Program has demonstrated the amazing results of effective flossing.
The New York Times Article suggested that the benefits of flossing are insignificant only when done incorrectly. The article implies that most people floss by moving the floss straight up and down between teeth without going below the gums.  Anyone who has experienced our Dental Fitness Program and learned from our team, knows that not only does the floss need to reach below the gum tissue, but needs to "hug" the teeth on either side in a C-shape to effectively scrape away plaque from the tooth surface.
The purpose of flossing is to remove plaque, a sticky bacterial film that sits above and below the gums. If the irritating plaque is not removed, it first leads to gingivitis (inflammation of the gums) and eventually irreversible bone damage in periodontal disease (gum disease). According to the American Dental Association (ADA), 75% of US adults over 35 years old have it and may not know it because it is a silent disease. Medical research proves that the bacteria associated with periodontal disease can travel into the bloodstream and increase the risk and severity of:
Diabetes
Heart Disease
Stroke
Respiratory Infections
Pre-term and Low Weight Births
Our Dental Fitness Program is an incredible, objective tool to assess, monitor, and improve the health of your gums. It provides not only an easy to understand visual graph showing the health of your gums at each visit, but also identifies problem areas that need more attention.  If you are one of the patients who started in the "red" disease zone on your Dental Fitness Graph, you have seen the amazing results that effective flossing and brushing can produce and have probably found yourself in the "white" zone of optimal dental health.
Your mouth is the gateway to the rest of your body, so a healthy mouth is the start to a healthy body and a healthy life. If you have seen the results of how our Dental Fitness Program proves the benefits of flossing, please share with your friends and family who may be touting this NYTs article as a reason not to floss. Wortzel Integrative Dental Care is opening our doors to your loved ones to have a complimentary Dental Fitness Evaluation and home care education.  We want to get the message out that not only is flossing important, but it can be the key to keeping your teeth and body healthy for a lifetime!
Healthfully Yours,
The Team at Wortzel Integrative Dental Care