Dentistry is a true marriage of art and science. I've therefore developed a unique approach to dentistry that not only focuses on the health of my patients' teeth and gums, but also integrates each individual's smile. I strongly believe that by providing my patients with the most beneficial and effective oral health care, I can best help them enhance their overall wellness. My goal each day is to provide comfortable dental experiences that improve lives in immeasurable ways.
My team of highly skilled and patient-centered individuals makes it their utmost aim to provide each patient with the most compassionate and friendly dental care possible. I am incredibly thankful and proud of my team's dedication and commitment to the health and happiness of our patients.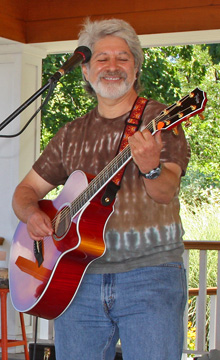 Education
Continuing Education and Professional Memberships
Outside the Office
My wife Donna and I have two daughters: Lisa is now a dentist in our practice and Arielle is attending Rutgers University to get her Masters in Social Work. Bella, an Australian Shepherd, is our wonderful family dog. In my leisure time, I enjoy playing the guitar, singing, and writing songs. If you have the opportunity, you should ask me to show off my juggling talent!
As a native of Union, I find joy in serving the members of the community that I have called home for so long. Aside from providing the members of my community with exceptional dental care, I also stay active in the community as the co-chair of the Brotherhood at Temple Sinai.